Mugaa is the newest 410 Bridge Kenya community. The community is in a very remote part of Nakuru County with a sparse population, with majority of residents from the Kikuyu tribe. The community faces many barriers. Classrooms are currently in very poor condition and not conducive to a thriving learning environment. While there is a water borehole and a health care facility in the community, neither are currently equipped with the right resources or people to benefit the community yet. With the unifying of leaders in the community and the 9 churches, Mugaa will take the lead on developing their education, healthcare, water, spiritual and economic development efforts.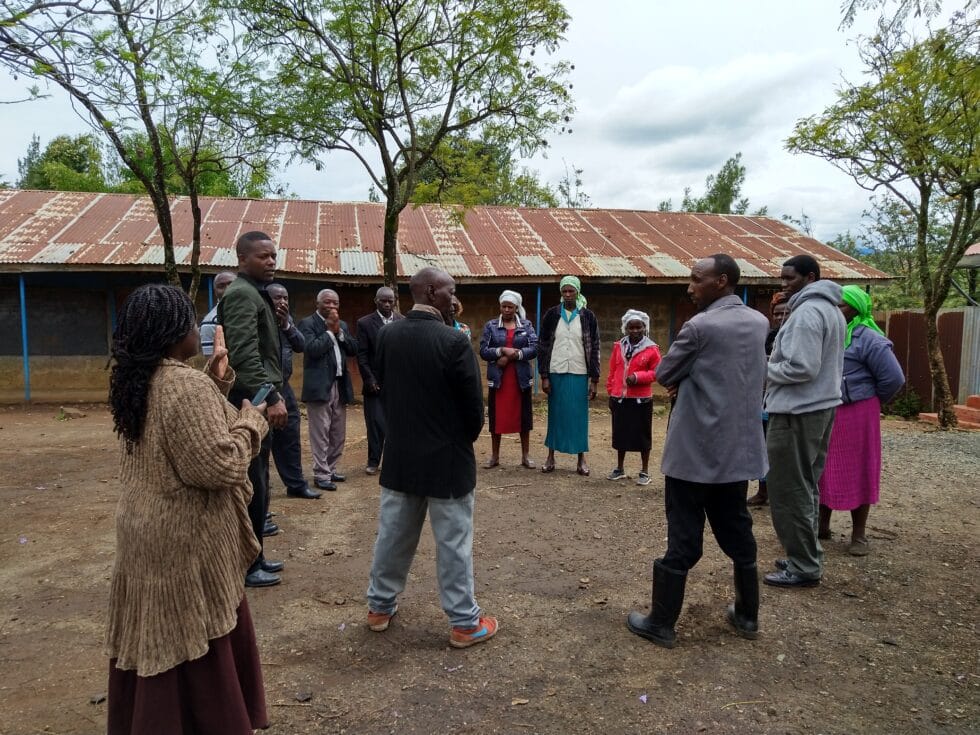 Pastors in Mugaa receive bibles and training
Check out this video below to hear how the Pastors in Mugaa community have benefitted from a bible distribution and Pastors Training. Helping the local spiritual leaders in a community become more unified is one of the single most important things we focus on when we first
Mugaa Leadership Training sets a solid foundation for development!
One of the most important things we do when entering a new community is building a strong and solid foundation with the local leaders. The spiritual development of community leaders, including the Leadership Council and Community Coordinator, is one of the gaps that was identified in the
Help restore Mugaa toward dignity, purpose and freedom!