We are so proud of our 410 Bridge Sponsorship Program alumni and how they're using their gifts to give back. They're truly breaking cycles of poverty in their communities.
Meet some of our alumni and hear their stories in their own words.
Martha Waiganjo
"Life is about making an impact, not an income.
After graduating from the 410 bridge sponsorship program, I enrolled at Kibabii university where I pursue a bachelor of science in Agricultural Economics and Resources Management.
The 410 Bridge Sponsorship Program saw my high school education to success and for this am grateful. All the advises given created a positive impact in my life.
The program has accomplished great things and this inspires me every day to work hard to be able to pursue my dreams.
My hopes and dreams for the future are that one day, I will be able to help the less advantaged in our community so that they will be able to pursue what they ever hoped of.
I would advise students currently in the Sponsorship Program that this is their chance. They should grab it and strive towards their goals.
 Success means doing the best we can with what we have. Success is the doing, not the getting; in the trying, not the triumph. Success is a personal standard, reaching for the highest that is in us, becoming all that we can be.
You should never give or take any excuse since this will drift you away from achieving your goals and from success."
______________________________
 Catherine Muringo
"After graduating from 410 bridge sponsorship program I was admitted to Technical University of Mombasa where am pursuing a bachelor's course in industrial Microbiology and biotechnology. I am currently a 3rd year and the experience has been awesome so far. I have come to learn new things especially in the field of science, which thrills me. I have come to interact with people from different places and also have learnt how to embrace their cultures.
The 410 Bridge was a stepping stone for me to pursue my dream career. Through the training programs held every holiday during the four years I was in the scholarship programme, I was mentored both spiritually and academically.
I was encouraged to press on by the different motivational speakers who were invited. Their words of wisdom I still carry even today and they are of a lot of help in my day to day activities.
My dream is to finish my course and graduate with honours…then continue with my masters. And then become a lecturer on molecular science.
The advice I would give to the current scholars is to make use of the opportunity the Almighty God has given them through the 410 bridge programme. The time you have will come and go.
Remember the common phrase going round in this current generation 'YOLO' (you Only Live Once.) Learn to live once in school and put all your effort in your books. Remember the ultimate goal you want to achieve. Aim to be overall students, with both academics and co curriculum activities.
 When it comes to career choices, choose what you love to do. Don't be driven by masses or money."
______________________________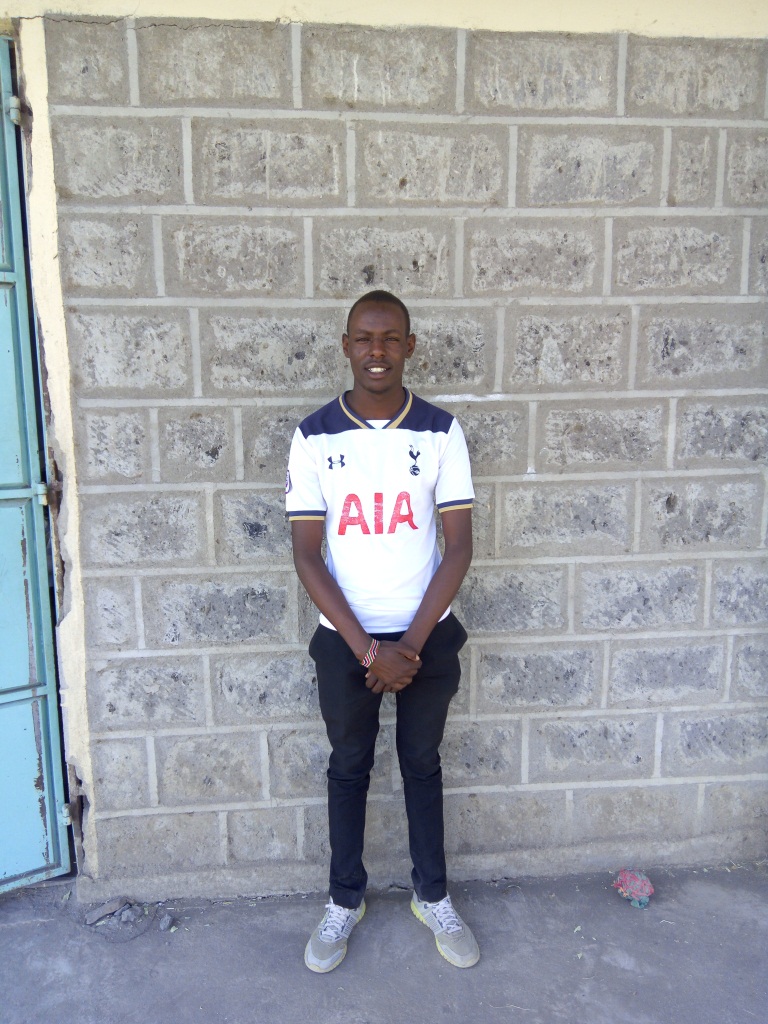 Thomas Sanipei Koitamet
"I am a university student doing bachelor of science medical microbiology and biotechnology, which is a course many people believe to be challenging in the sense that it is a medical course. But I really thank God because I am continuing without any challenge or difficulty.
I mainly preferred it because there is a shortage of microbiologist in not only in our area but also in the country.
 I also would like to invest to the community and the whole world the knowledge that God will grant me. As 1st peter 4:10 says 'We should all manifest to others the gift that God gives to us'
I am really thankful to the 410 Bridge in general because they upheld their generosity and paid my high school fees and I recommend them to continue with that heart of giving to others because the reward comes from God.
They also equipped me with Christianity based knowledge that really helped me to avoid peer pressure and focused on my education up to where I am now.I also got the knowledge of team work since I worked with others during meetings, seminars and church services like church camps and many others.
I want to be a microbiologist mainly in medical research field so as to help in eradicating the very dangerous infections in the present world.
I also would like to bring back my skills to help my community not only in medical field but also in other necessary fields available. I hope also to be an useful person to be used by the community as a role model to guide others to work hard for better future. Lastly I have hopes to brighten my future and that of others.
I urge students currently in the 410 Bridge Sponsorship Program to make use of this golden chance and God's blessing to work hard and get good grades and brighten their future now and also to thank the almighty Lord for the sponsorship."
______________________________
Faustin Manga
"My life experience in campus has been good although there are some few challenges that must be there to strengthen us. I feel happy for having qualified to join university because am sure my dream will come true.
The 410 Bridge Sponsorship organisation has really impacted me positively for there much support to us. They usually have us advises that have become of help to us. I also thank them because if not for their support I would not be where I am now.
I am ambitious to become a reason for this coming generation. My dream is to become a detective and help my nation become a free crime society with the power of the Almighty.
I would urge the students to be more focused in order to achieve their goals. Lastly, let them know that success will never come in a silver plate; they have to look for it."
______________________________
Maundu Mulinge
"Being one of the 410 Sponsorship alumni, am currently in Mount Kenya University taking a bachelor of education which is my career that I love so much.
It's through you that I have been able to be where I am today.  May God bless you so much.  Your high school sponsorship made me pass very well and that's why I am in  campus. Your sponsorship made me realize my potential.
I work so hard that so that one day I can help somebody as well in my community as a show of appreciation of what you did to me.
To the students who are currently under sponsorship, may you work so hard, bearing in mind that the community is watching over you because you are able people. By your hard work, you will never go unrewarded."
______________________________
You can be part of this life-changing work by sponsoring a student for $39 each month!