Economic Development is the backbone of development and the foundation of indigenous sustainability. It provides families stability and the opportunity to sustain their development long after 410 Bridge departs their community.

Economic Development Programs
Business Start-up Training
This Biblically-based program helps trainees learn how to identify a business opportunity, develop that idea, start and manage the business, and hopefully grow it to provide jobs to others.
Foundations for Farming
This Biblically-based program helps trainees learn about land preparation, fertilization, appropriate planting techniques, weed control, thinning, top dressing, and making compost.
Savings Groups
This program teaches trainees Biblical principles of financial stewardship but also gives access to a savings fund for people who are normally marginalized by traditional banking systems.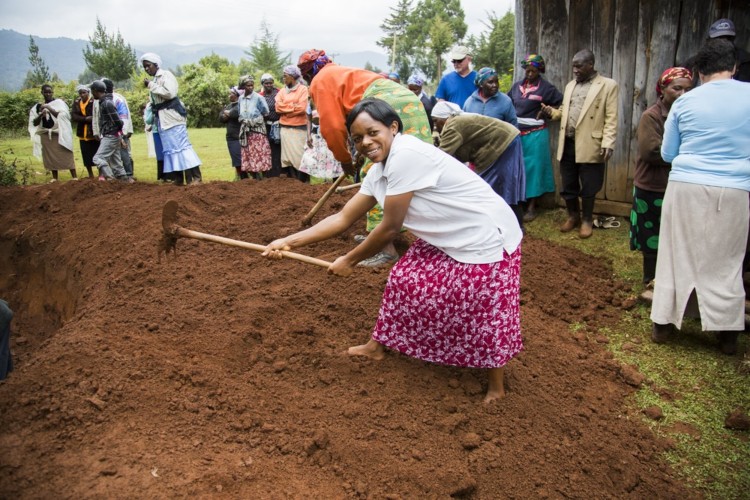 Giving each person the skills they need to support their families



How Does Our Economic Development Program Work?

Economic development is a big part of our model in lifting a community out of poverty when it comes to sustainability.  Our goal while working in a community is to set them on a trajectory to grow much further than just while we are working in the community. 
Implementing our economic development programs, such as Business Startup Training, Foundations for Farming, HOPE savings groups ministry, and livestock distributions, is key to this goal.  We have customized curriculums used in these trainings that teach biblical principles around empowerment and resourcefulness. We work closely with strategic partners such as HOPE International (Savings Groups) to make these programs successful.
Many Leadership Council (LC) members are participants in the economic development trainings and programs that we offer in our communities.  As leaders in their community, they are expected to manage the details of the development projects being executed and to be good examples of productive community members.  We want them trained in areas that will help with those requirements.  They also help our 410 Bridge in-country staff with logistics in the community and identifying class participants that will benefit the most in participating in these programs.
For any 410 Bridge economic development program, the community is expected to participate in the implementation.  Obviously, all class participants are from the community and invested in the training.  They are giving their time and depending on the program, they are expected to invest financially. 
For example, in our Business Startup training, we do not provide seed money to help them start a business.  Also, within our livestock distribution program, the beneficiary of an animal is required to give the firstborn to another community member. 
The Impact of Our Economic Development Programs
Watch below to learn more!
Be a Part of the Economic Development Work
Happening Around the World!