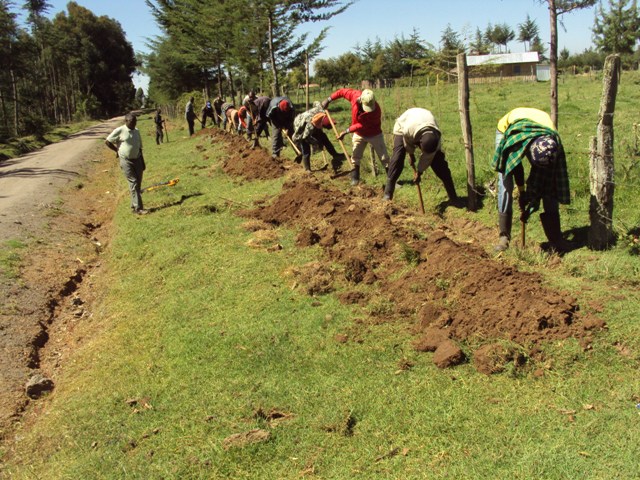 Excited things are happening in Karima community in regards to water! The community has recently began a project with the goal of distributing water from the borehole that is in the central Karima region to the Munanda and Kabati regions which lie within community lines. The digging of trenches and laying of pipes is now past Kawamaitha Primary School which brings them just about 2 kilometers away from reaching their destination!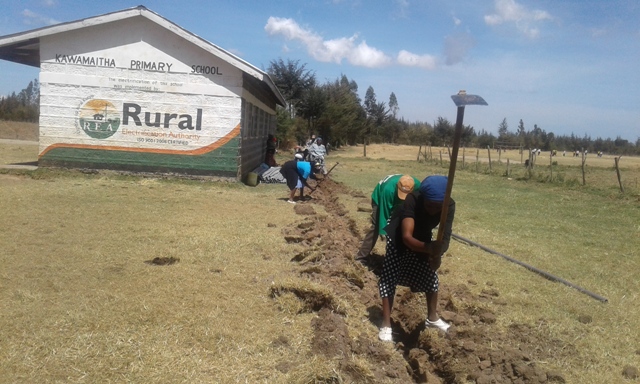 Around 250 households will be impacted by this program.  In the past, the turnout of community members when digging trenches is low, but for this project, the Leadership Council laid out a strategy which would help encourage more people to lend a hand which has increased community participation. They also involved Kawamaitha Primary School parents because this school will greatly benefit from this distribution project.
The main water project in the center of Karima has been a great help to the community members especially during the last five months as it has been quite dry in the area. If it was not for the borehole water, people would have really suffered. We want to thank all of the partners and supporters of Karima community and The 410 Bridge. None of this could happen without your generosity and love.