This is an update straight from our 410 Bridge Kenya Staff.
Discovery Kids
The Kahuria Discovery Kids launch took place last week! Bibles were distributed to the community with the help of the Prairie Lakes team.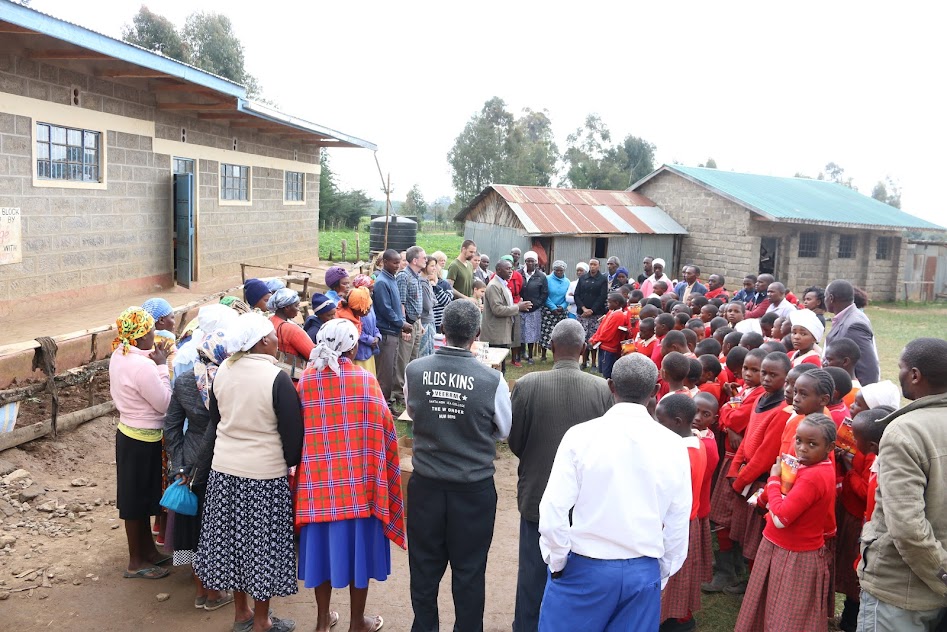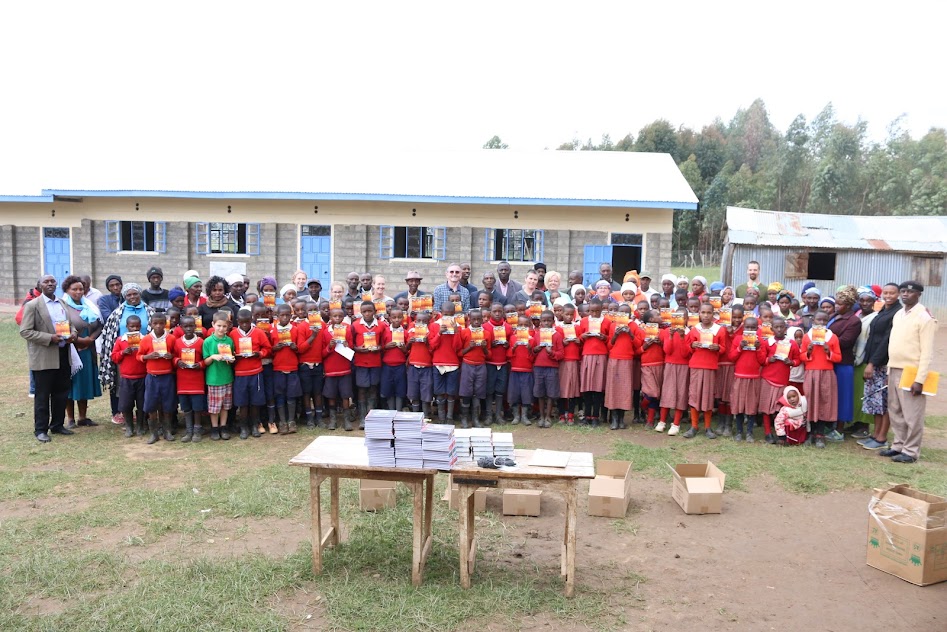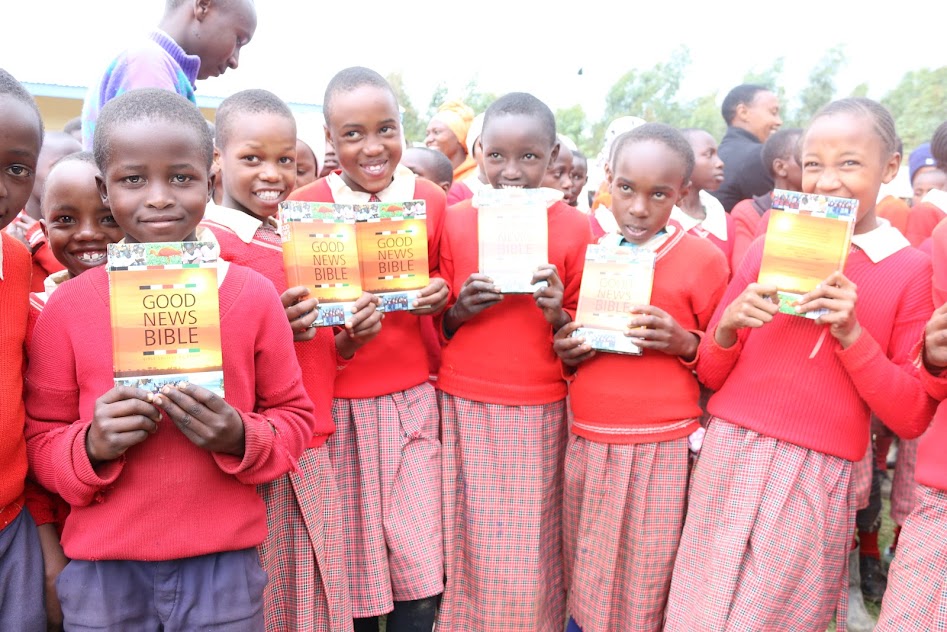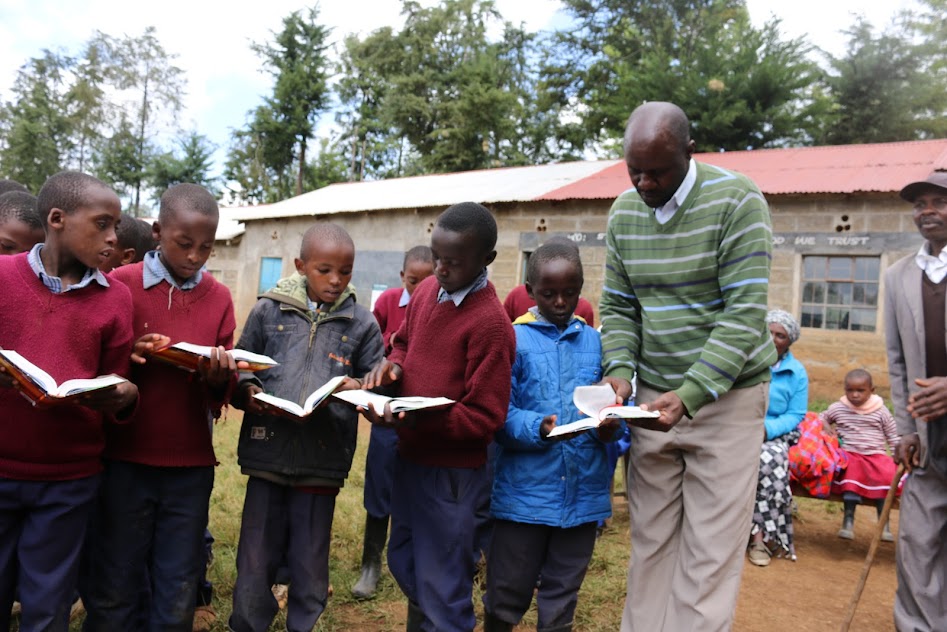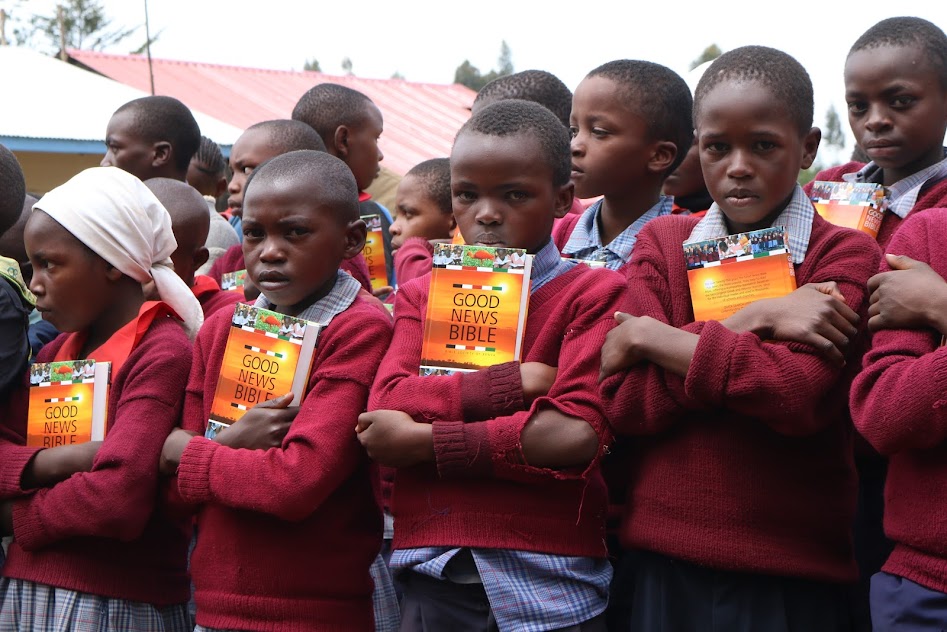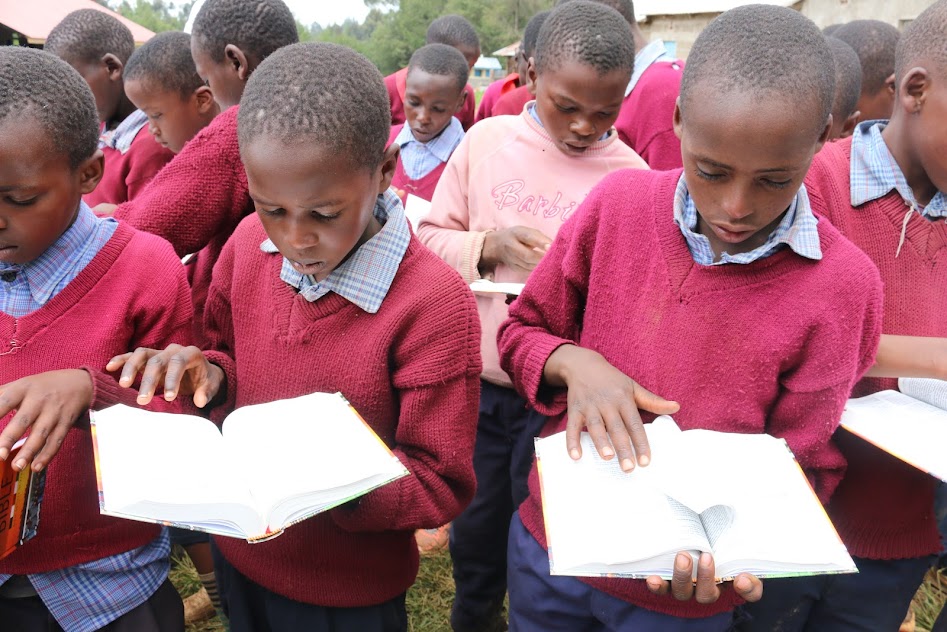 Health
School Health activities conducted in the two primary schools, Kahuria Primary and Mekaro Primary happend for a total of 570 pupils. There was also a health and hygiene talk given to the pupils in the schools. 
Education
The 410 Bridge came alongside the two community primary schools (Kahura and Mekaro) so as to have the pupils do an additional standard exam that can contribute to improving the overall performance of the pupils during the national exams. 
Construction of a 3-classroom block at Kahuria PS is complete. Awaiting the walls to dry up so that painting can begin. 
A textbook distribution too place at Kahuria (331 textbooks) and Mekaro (341 textbooks) PSs for pupils of grade 1 to 3. The parents helped in putting the polythene covers on, stapling, stamping and numbering the books 
Installation of a school gate was done by the parents of the school alongside the Cross Pointe team. 
There was a Secondary School retreat for the secondary school students under the sponsorship program during their August vacation. They did team building and mentorship of the students, ensuring they (together with their parents) are meeting all the requirements under the sponsorship program. So as to expand the influence on the youth in the community, the retreat will be expanded to include students from the community who are in primary school as well.
Business Start-up Training
BST trainees are being mentored through follow ups currently!
Latest update for the community as a whole: 
The community is excited about the upcoming construction of a 3-classroom block at Mekaro PS. This was one of the top priorities for the community. 
Biggest challenge community is facing if any? 
Poor performance in the primary schools. The education program has partnered with the schools by the provision of the extra standardized exams as one of the ways to improve performance of pupils during their national exams. We need more students moving onto Secondary School.
Story of a beneficiary with quote: 
Teachers from Mekaro and Kahuria Primary were very grateful for the textbook distribution done for pupils in grade 1 to 3 who werethe initial group (country-wide) participating in the rollout of the new Kenya Primary Schools curriculum (Competency-based Curriculum – CBC). Grade 1-3 textbook to pupil ratio at the two schools has improved from 1:32 to 1: 1 
Quote: 
"We count ourselves lucky to receive these books to enable us to teach the new curriculum because most government schools have not yet received these supplies." 
How can we be praying for the community? 
Improvement in performance of the primary schools. 
Unity of the local churches to be the drivers in community development. 
For the upcoming classroom project – its successful completion.