For those of you not familiar with jiggers, they are small sand fleas that burrow most frequently into a humans hands or feet. It is an issue that our friends in Segera continue to battle due to the drought experienced in different parts of Kenya, the jiggers thrive in a dry climate. On June 14th, our 410 Bridge Kenya Medical Staff alongside Community Health Volunteers (CHV's) held their third jigger eradication activity in Segera at Ereri Primary School & Uasonyiro Primary School.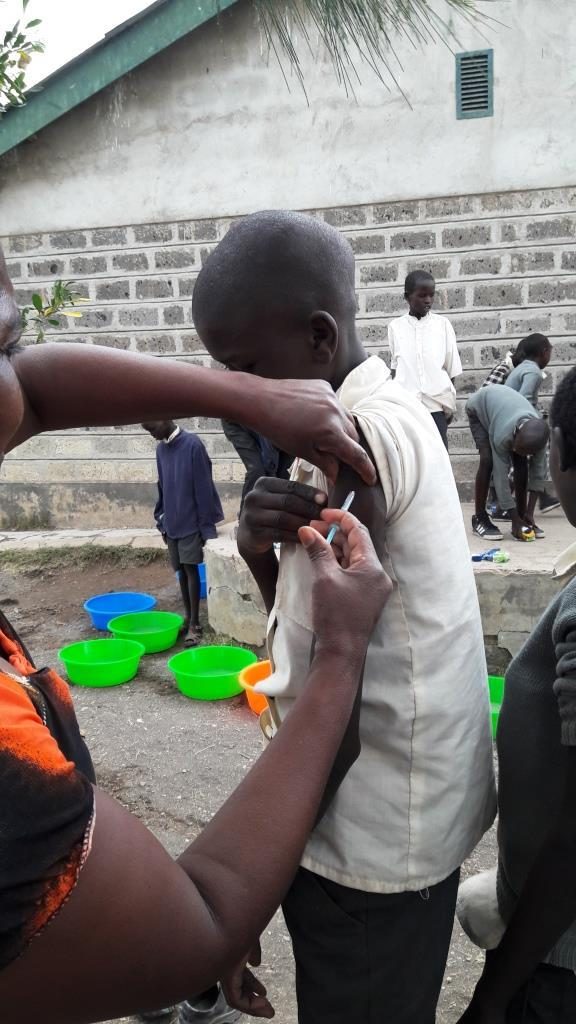 The main goal in holding these eradications is to remove and prevent a secondary infection, and to vaccinate against tetanus toxoid. Our hope is to restore health and self-esteem of those who are already affected by jiggers.
Thank you to everyone who partners with and supports Segera area communities and The 410 Bridge.