It's Time
to Give Different
If there is one thing we've learned, it's that we're not all that different. At our core we want the same things. We see people living in poverty as the solution, not the problem. It's time to change and give differently!
We want to move from the "we know what's best" way of giving to empowering communities who know what's best for them. Here's how it will work…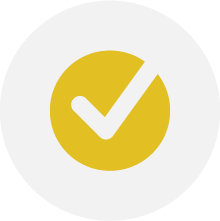 YOU Select A Community & Donation Amount
Any size gift can make a huge impact over time.
The Community Chooses the Top Priority
They decide what has the biggest and most transformational impact to their people.
community empowerment
Over time, as communities become empowered, they bring about change in their community.
Giving with "no strings attached" empowers the community leaders with decision-making on most impactful solutions. Communities then move towards self-sustainability and graduation from 410 Bridge faster.
Choose a Community and Give Different Now
"Having the voice gives them a place at the table for decision-making on coming up with and driving the vision of the community."

– DR. CLAIRE NYAMBATI,
Kenya Program Director

why we are calling YOU to Give Different.
 At 410 Bridge, we believe we have to redefine the war on poverty. This means partnering with rural communities stuck in extreme poverty and helping empower them to lead their OWN development. Every chance we get, we aim to lift up communities to recognize that God gifted them with skills and purpose to move their communities forward. This means allowing communities to make decisions that THEY (not us)  feel will impact their community most.
Many times, the Western world will make decisions for those living in extreme poverty without really listening to them and what they believe would make a difference, we want to change that and put the power back in the hands of the community.
Want to learn more about how letting the community lead their own development can move them towards self-sustainability faster? Check out the  Stages of Community Development below…
Give Different through a community sponsorship!